The 31st annual meeting of the Japanese Society of Cardiovascular Intervention and Therapeutics (CVIT2023) was held in Fukuoka, Japan. Pulse Medical showcased a captivating array of cutting-edge cardiovascular innovations, attracting a diverse gathering of clinical experts and business partners worldwide. The event became a hub for spirited discussions and explorations, with scholars from Japan, USA, China spearheading conversations on μFR® (AngioPlus Core system, Pulse Medical) advancements and its crucial role in propelling the era of precision PCI.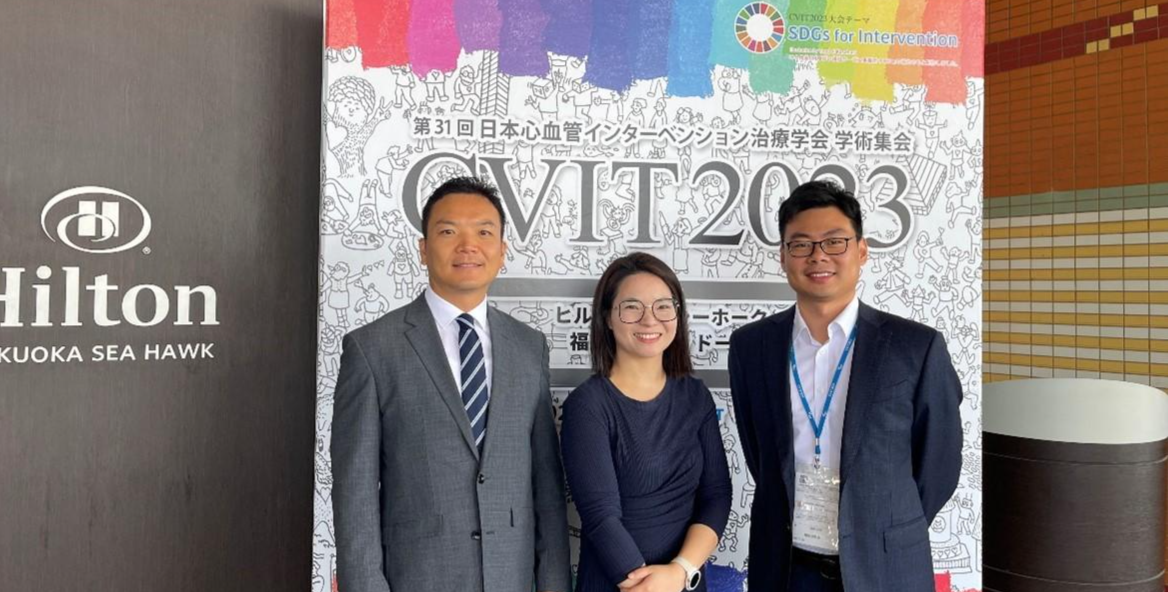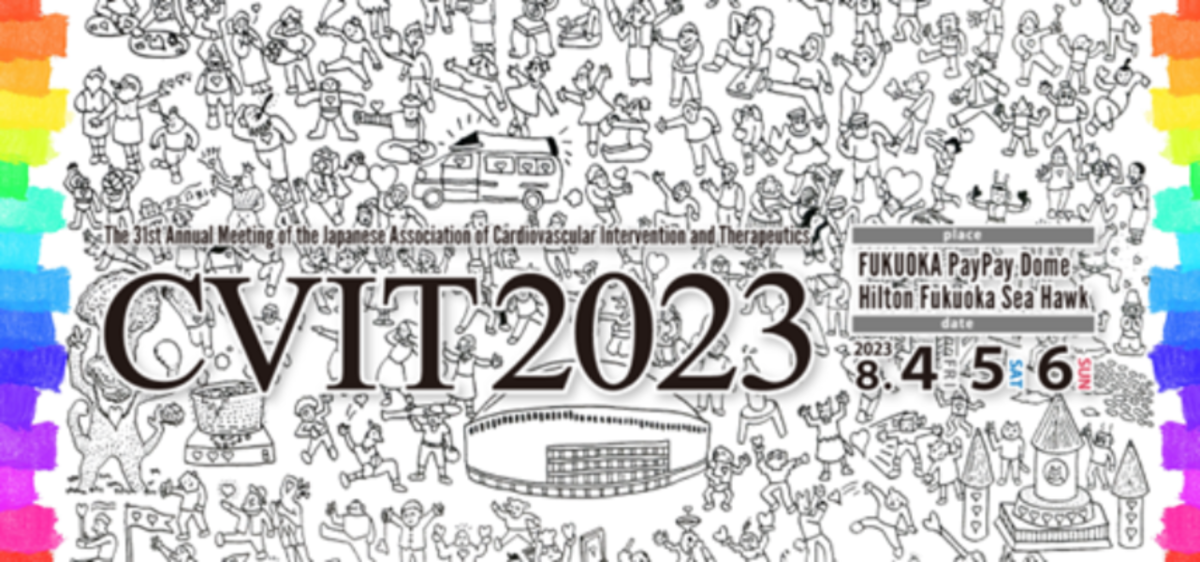 Several product-related clinical findings from Japan were presented during the conference.
Prof. Hiromasa Otake and the team from Kobe University, Japan, presented two studies on the μFR, demonstrating a great diagnostic performance in predicting FFR ≤0.8, even in patients with severe aortic stenosis before TAVR in Japanese population. Prof. Tu Shengxian from Shanghai Jiao Tong University shared the latest updates on computational coronary physiology and introduced several plaque stability assessment tools, such as μFR®, OFR, UFR, RWS, LCR. With the example of OFR and UFR from Pulse Medical, Prof. Takashi Kubo from Tokyo Medical University specifically presented the current status and future perspectives of OCT and IVUS based imaging physiology assessment.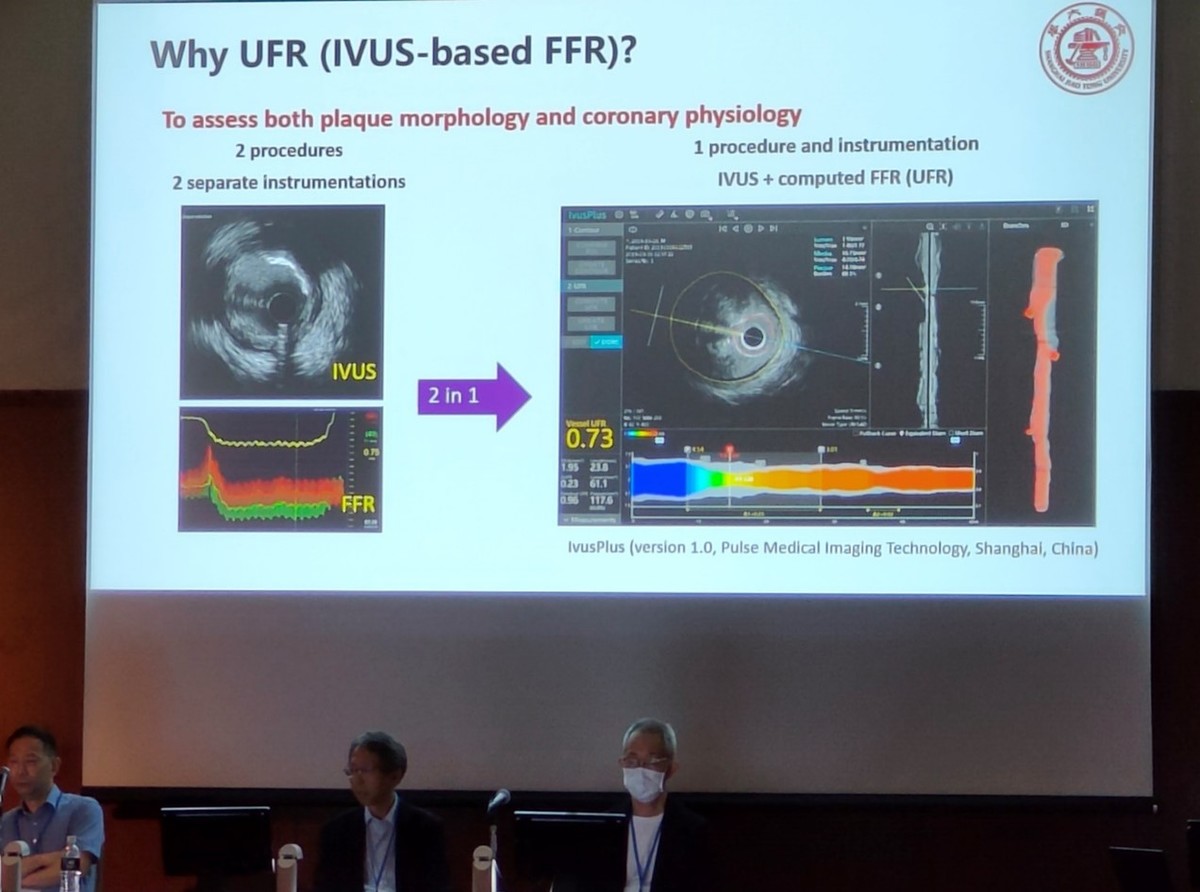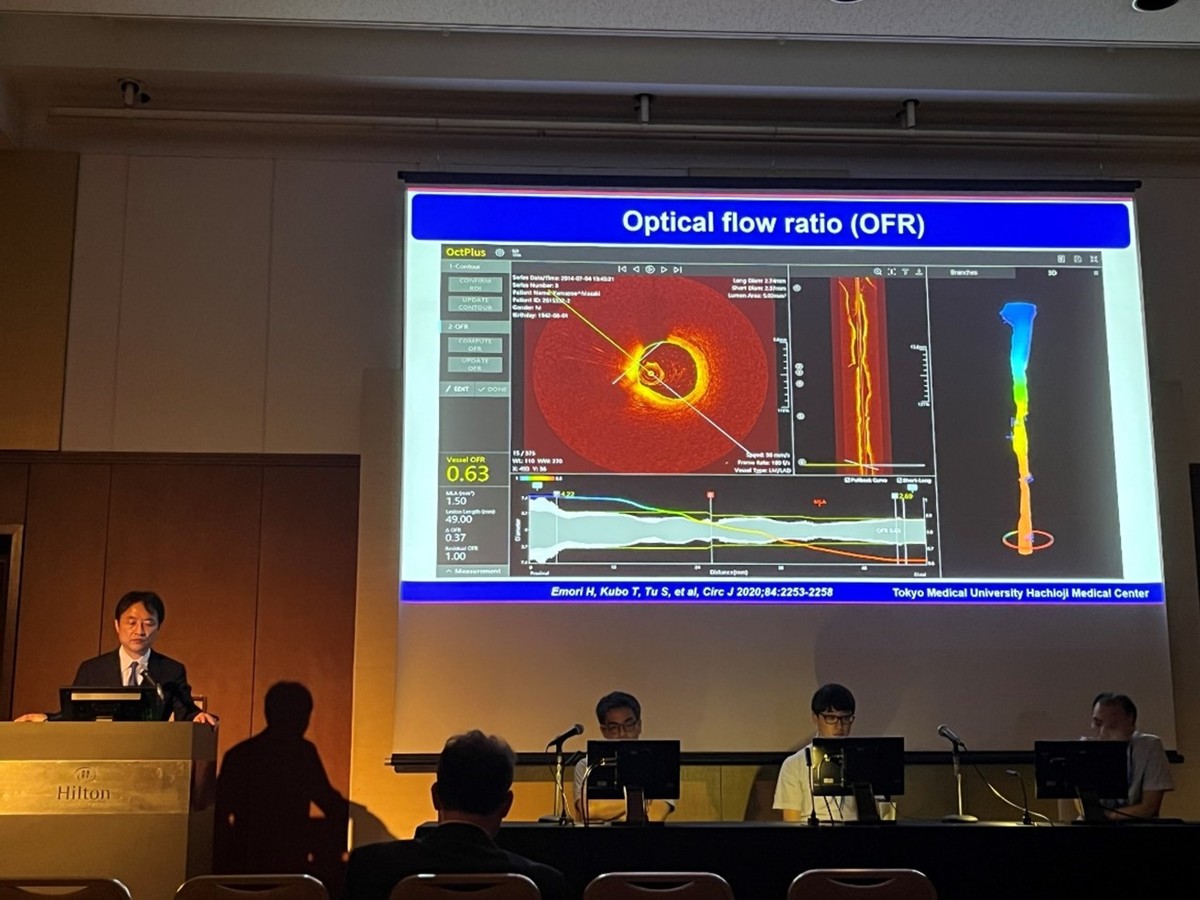 The conference has attracted numerous experts from all over the world, and several products of Pulse Medical have received extensive attention in coronary physiology assessment. Aiming to deliver innovative and valuable solutions to improve patient outcomes, Pulse Medical is dedicated to developing innovative technology for precision diagnosis and optimal treatment of patients with pan-vascular disease.