OFR (World's First OCT-Based FFR) Receives CE Mark!
Pulse Medical (Pulse Medical Imaging Technology (Shanghai) Co., Ltd.) received CE mark for OFR® product (OctPlus) on April 21, 2020. As the first commercialized OCT-based computational FFR system and the first regulatory approved FFR evaluation system purely based on intravascular images worldwide, the innovative OFR® technology is now opening a new era of evaluating both accurate coronary plaque morphology and coronary physiology from a single intravascular imaging pullback.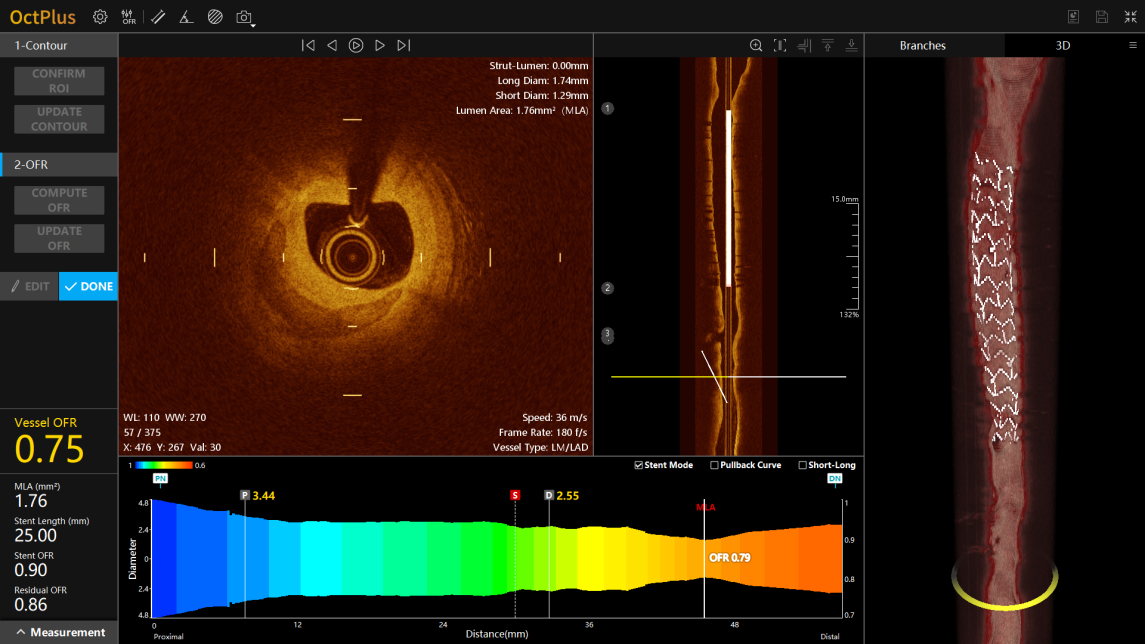 OFR® (Optical Flow Ratio), jointly developed by Pulse Medical and Shanghai Jiao Tong University, is the world's first OCT-based computational FFR system.
Main features of OFR include: 
Accurate & Automatic OCT Lumen Segmentation
Super-Fast FFR Computation based on OCT
Side Branch Detection and Quantification
Automatic Stent Detection and Quantification
3D Reconstruction and Rendering
Virtual Stenting Tool
AI-based Plaque Detection and Quantification (Research Edition) 
With high performance of these features, OFR® provides reliable FFR evaluation and plaque morphology analysis, strengthening the clinical decision making and PCI optimization.
With the continuous development of the image-based FFR computation technology, computational FFR without using pressure wire and adenosine has been gradually adopted in clinical practice. The quantitative flow ratio solution has been approved for clinical use in China, the US, and Europe. OFR® extends the image-based FFR computation technology from angiography-based to intravascular imaging-based. It will further expand the clinical applications of coronary physiological assessment.
OFR® has completed three international multi-center clinical validation studies, and two of them were published in the EuroIntervention, the official journal of the EuroPCR. These studies showed that the diagnostic accuracy of OFR® reached 92% when using pressure wire-based FFR as the reference standard. These two OFR® clinical validation studies were presented at the Late-Breaking Clinical Trials in CIT 2019 and in EuroPCR 2019. OFR® has been demonstrated in live cases at several interventional congresses in 2019, such as CIT, TCT, CBS, and POPAI.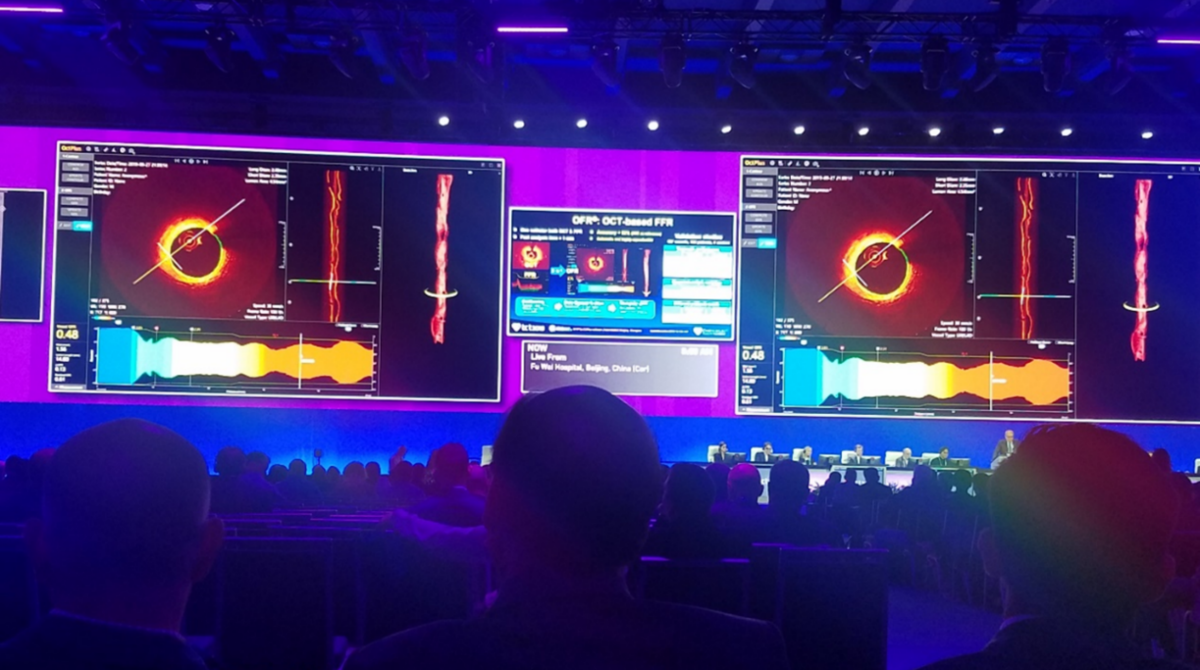 OFR live case at TCT 2019, San Francisco, US
Contact us to get more information and trial licenses: