Excellent Feedback from the 1st International Course on "Coronary Image Analysis and Computational Physiology"
Pulse Medical successfully held the first international course on "Coronary Image Analysis and Computational Physiology" in Shanghai. Sixteen cardiologists and scientists from twelve top cardiac centers (University Hospitals Cleveland Medical Center, Gifu Heart Center, Centro per laLotta contro I'Infarto, Anzhen hospital, Chinese PLA General hospital, etc ) attended the course. Within the two days course, Pulse Medical research team introduced the basic principles of coronary physiology and computational method, shared the latest technology of hemodynamic analysis, including μFR、CT-μFR、OFR、QCA、QCT,WSS、SWS etc.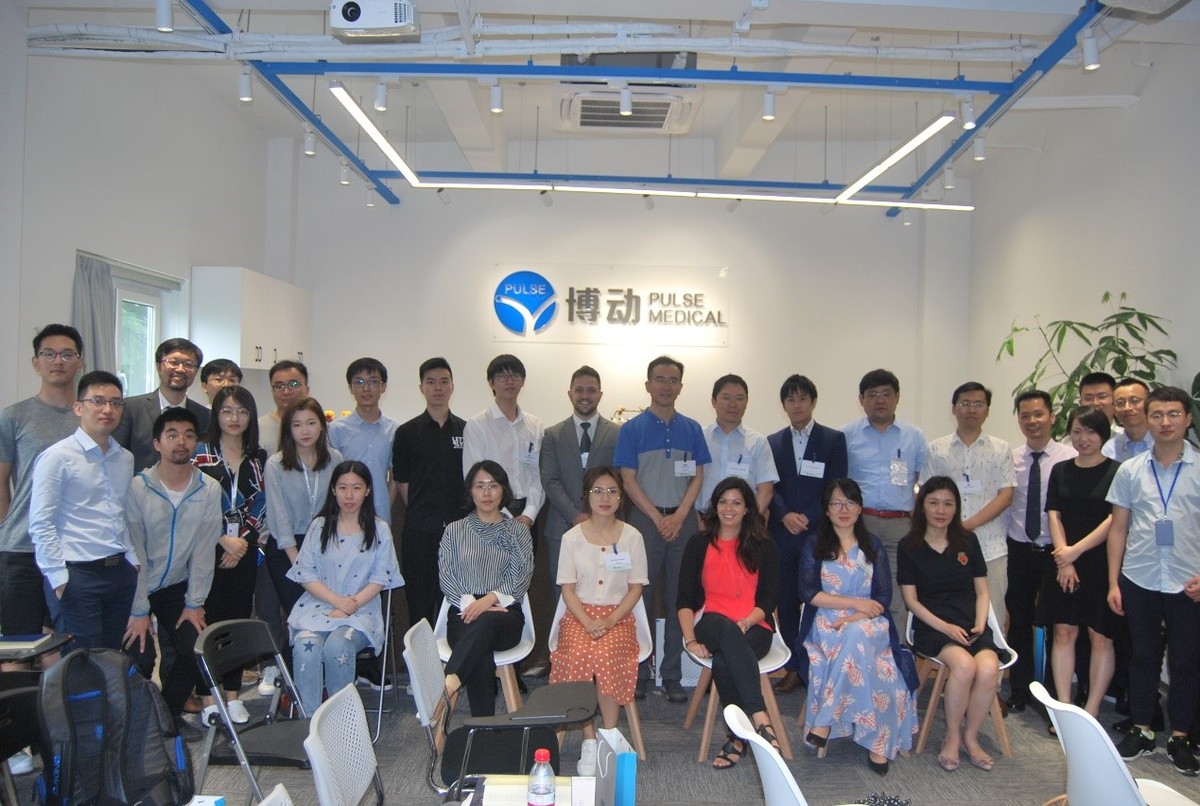 The highlight of course is the OFR hands-on session, in which the participants not only experienced the first OCT image-based FFR software worldwide, but also got one-to-one guidance on the analysis of 30 OCT cases. In the end, the participants who completed all the cases and passed the final exam were certified to perform OFR analysis independently.
Two days later, two interventional cardiogists from Wakayama Medical University who were not able to attend the course due to conficting agenda came to Shanghai to get trained in the OFR analysis by the OctPlus software. After one day of training, they also passed the final exam and were certificated for perform OFR analysis independently.
We are encouraged by excellent feedback and comments from the participants to continue holding the course regularly in the future. The next course will be held on October 12-13, 2019. Please find the preliminary agenda below: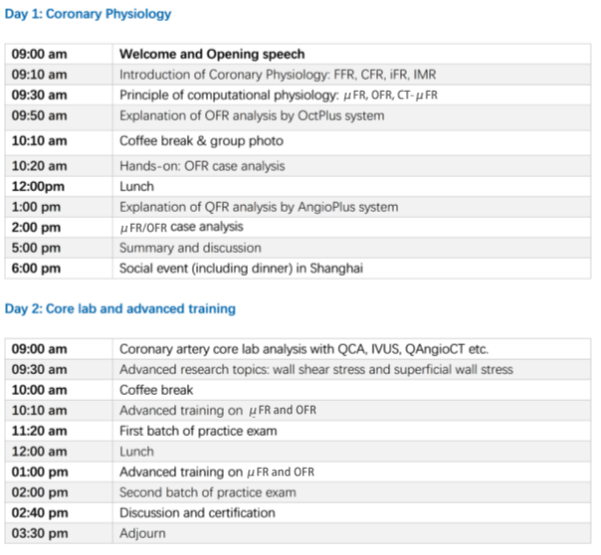 NOTE: μFR (angiography-based FFR) and OFR (OCT-based FFR) are two innovative technologies that were invented by Pulse Medical with Shanghai Jiao Tong University at the joint Imaging Lab. Without the use of costly pressure wire and induced hyperemia, FFR can be computed based on angiographic images or OCT images. Large clinical evidences are available and good agreement between μFR/OFR with FFR has been demonstrated in about 40 publications worldwide. The μFR algorithm has been licensed to Medis Medical Imaging Systems BV to be integrated in the QAngio XA 3D software for distribution outside of China.