#Global Computational Coronary Physiology Training Center # Fuwai Hospital, #CAMS&PUMC #Pulse Medical
Great thanks to #Prof. William Wijns; #Prof.Tu Shengxian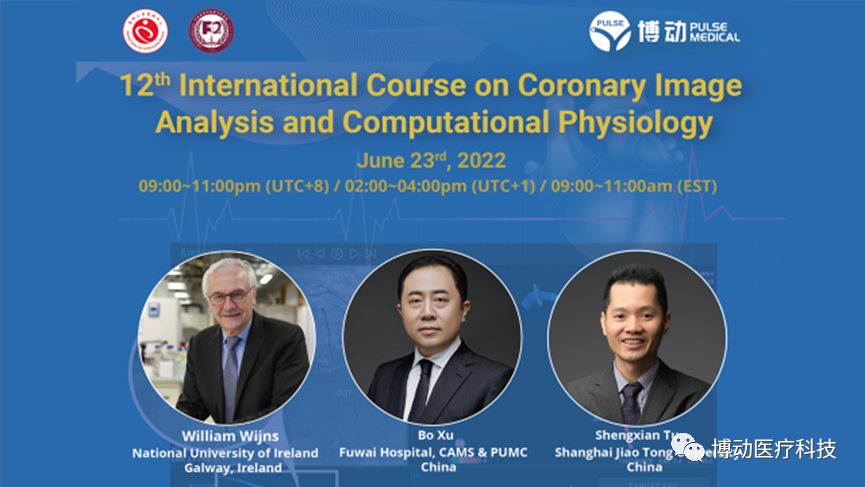 Prof. William Wijns, Chairman of EuroPCR, National University of Ireland Galway.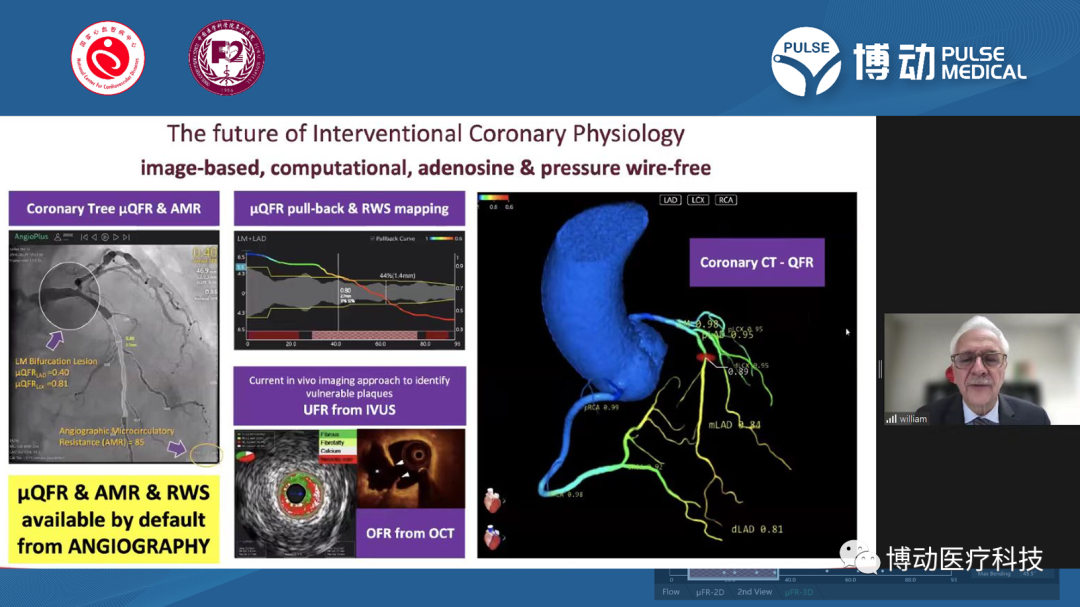 "The future of Interventional Coronary Physiology: image-based, computational, adenosine & pressure wire-free." It indicated to Pulse Medical's series imaged based computational coronary physiology solutions, μFR(angio-based), CT-μFR (CTA-based), OFR(OCT-based) and UFR(IVUS-based).
Prof. Bo Xu, co-PI of FAVOR II China & FAVOR III China trials, Fuwai Hospital, #CAMS & PUMC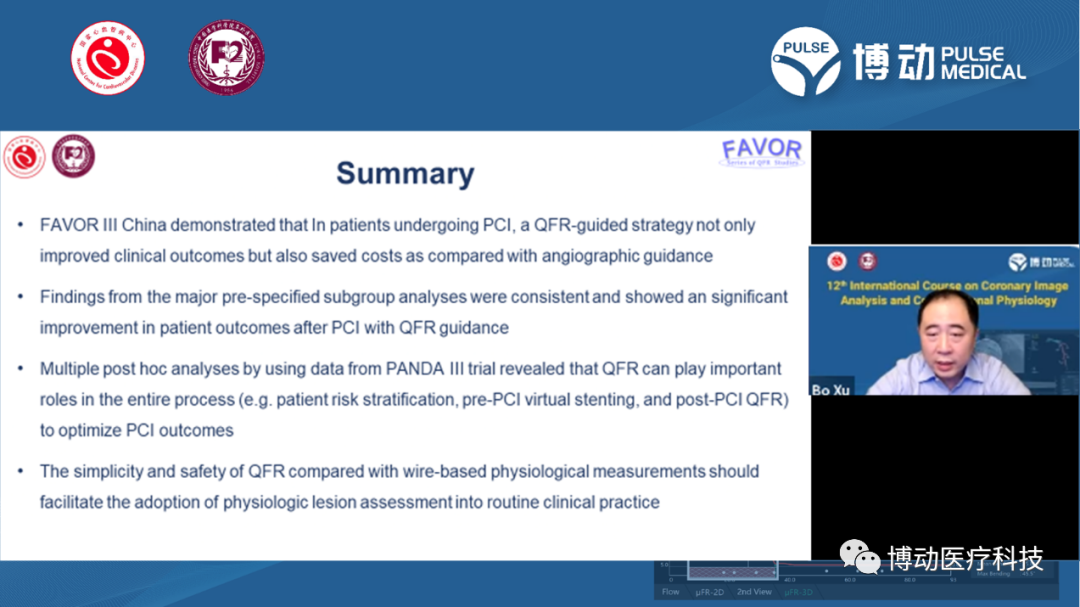 "FAVOR III China demonstrated that In patients undergoing PCI, a #μFR-guided strategy not only improved clinical outcomes but also saved costs as compared with angiographic guidance."
Prof. Shengxian Tu, Shanghai Jiao Tong University - Pulse Medical Imaging Technology Joint Lab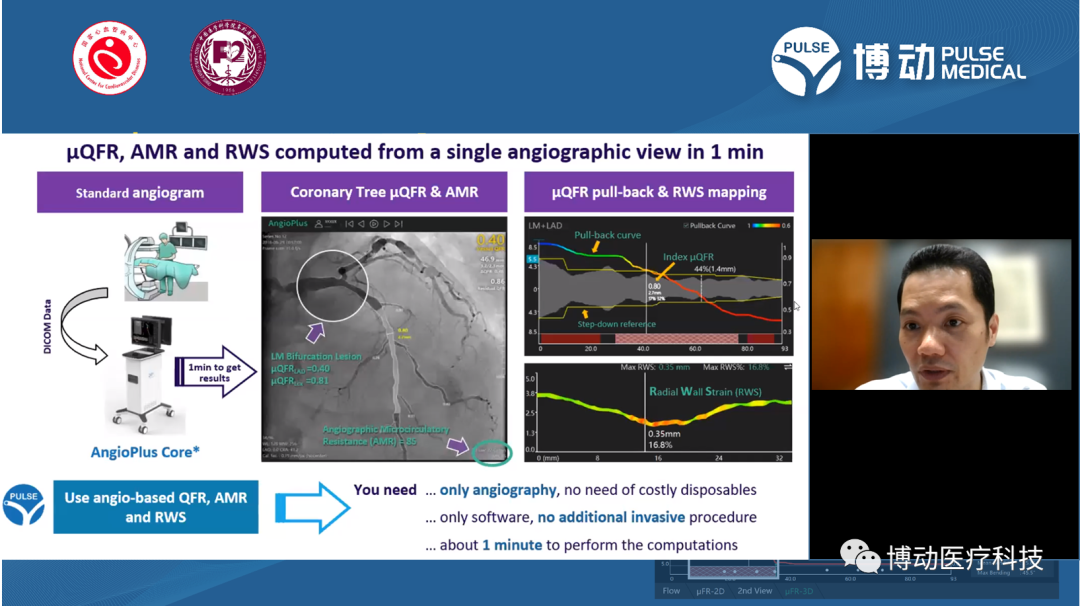 "The novel methods to compute FFR, IMR and plaque vulnerability solely from the angiogram:
μFR + AMR + RWS computed from a single angiographic view in 1 min."
Specialist from Pulse Medical gave a real case software demonstration on the workflow and clinical application on μFR, CT-μFR, OFR and UFR.
Many thanks to 120 physicians from Europe, North and South America, the Middle East, Asia and the Pacific, who participated in the online training.
The 13th International Course on Coronary Computational Physiology is being prepared. We welcome you to join us and start the learning journey of innovative diagnostic techniques in coronary physiology.